Behold, entire 199 family members who live in the same building
They literally live under the same roof. An entire family comprising 199 people is currently living in a four-storey building that has over 100 rooms in a town in India and it is surely not an easy adventure.…CONTINUE READING
The village of Baktawng in India's north-eastern state of Mizoram, is home to the world's largest known family who live under the same roof in a massive building. The record goes to Pu Ziona who was the patriarch of what was generally regarded as the world's largest family, as he had 38 wives, 89 children and 36 grandchildren before he died.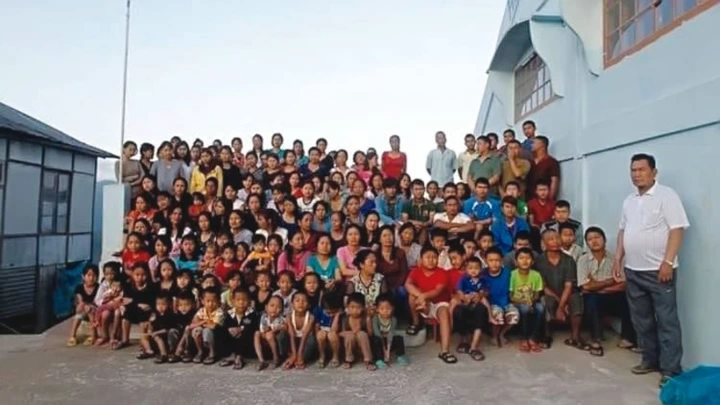 Ziona died in 2021 at the age of 76, due to health complications but his family continues to live under the same roof in the impressive living complex he built in the hills of Baktawng.
A few years after, the family grew in size as some of his male children got wives of their own, some more than one, and the family member count now stands at 199.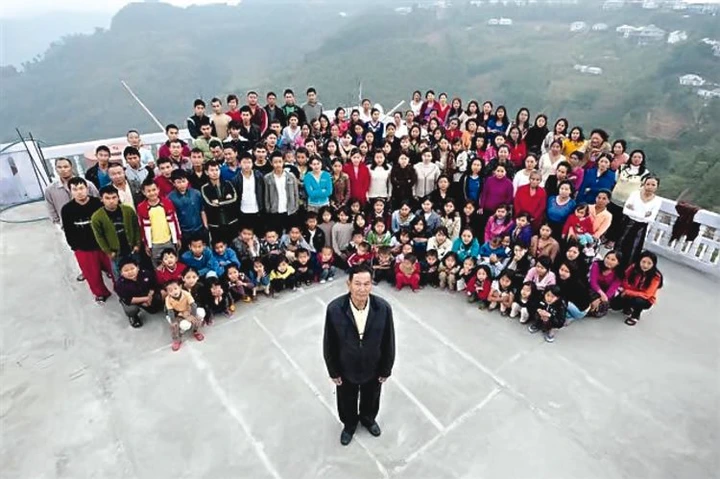 According to odditycentral.com, the family is quite a compact one as they all gather in the hall of their home twice a day to eat, in a scene that looks more like a busy canteen than a family dining room. The members share everything, from the daily workload to the food and finances.
According to the report, the patriarch headed a Christian sect known as Chhuan Thar Kohhran (Church of the New Generation) in the state of Mizoram before he died, and was regarded by many as a prophet and a 'chosen man of God.'
The man was able to keep his large family together in one building while feeding them and putting clothes on their backs is not an easy task. However, he made everyone in his family to get engaged either by working in one of the five family piggeries raising about 100 pigs for meat consumption, in the fields planting various crops, or labouring in one of the family's four carpentry workshops and one aluminum workshop.