Man Is Certain His Wife Died 3 Years Ago, Accidentally Meets Her on Vacation And The Unexpected Happened
A happy family of three lived together in a quaint little house in the country. The father, Paul, met his wife, Sandra in high school, and they remained together in blissful love until they got married and had their daughter, Lilah. They had a few months of serenity, living in a baby bubble of love.…CONTINUE READING
This story, which was inspired by the readers of AmoMama, is about a man named Paul and his wife, Sandra. She had an online business where she sold her handcrafted goods. She often had to make personal deliveries for those who bought her items in close proximity to their home. One evening, she was driving back later than usual, Paul had made her send her live location so he could track her as she drove – to be safe.
Tragedy Struck
Paul was waiting for Sandra to come home that night. He was pretty exhausted from his hard day at work on the farm nearby, where he managed the farmworkers. Paul dozed off for a while but woke up with a fight when his phone rang, breaking the night's silence. He answered a little bewildered, only to hear a voice on the other end telling him his wife's car had been found on the side of the road. A car crash had happened and her car exploded. Sandra was not coming home.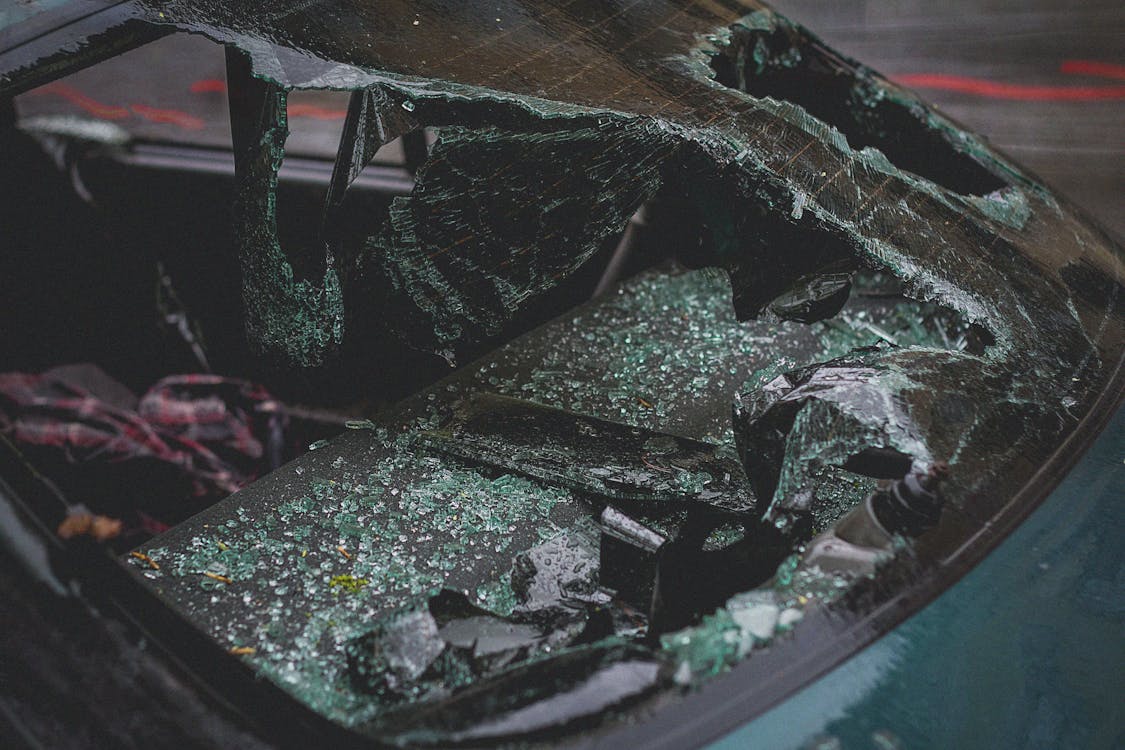 The grief that Paul had to face was unlike anything he had endured before. He was now a single father, who was left to raise his baby girl alone. Lilah would cry every night, wanting her mother's arms to hold her, not knowing what had happened because she was too young to understand. This exhausted Paul, but it was a great distraction from his grief.
Their life had to change in many ways. Paul still needed to be able to work every day, so he ended up having to hire a nanny because his work hours took up a large portion of each day. Paul regretted having to do this, but he did not have much of a choice. What he regretted the most was that his daughter would only recognize her mother from the pictures he stuck on the wall next to her bed.
A Healing Period
Grief is not a linear fashion type of healing. It comes in waves, and there are many reminders. Every time you go out in public, there are triggers waiting to trip you and send you back into the mournful pain you felt when the tragedy first happened. Paul struggled for three years before he felt comfortable enough in public to not mention her name one million times, or feel that heart-wrenching dip in the gut every time someone else spoke her name. There were some seriously rough times when Paul thought he might not make it through the void of his mourning.
He and Lilah had gotten to know each other inside and out by now, and Paul never missed an opportunity to tell his daughter funny stories of her mother's life. She would listen intently, with big eyes, lapping in all the details.
A Family Holiday
Before she passed, Sandra and Paul had discussed their plans to take Lilah on many holidays. They wanted to build a life filled with fun memories for her, and raise her to be excited to travel. Three years after his wife's death, Paul realized they had never gone on a vacation. He went to his daughter and asked her if she would like to go on an adventure. Lilah looked at him with sparkling eyes. She was born ready for this – she was her mother's daughter after all.
Paul decided to take them to the seaside, as Lilah had only seen the sea in pictures and movies. He booked a small but beautiful little self-catering cottage on the seafront. Lilah had never seemed so happy. She laughed endlessly, and Paul could not help but to join in.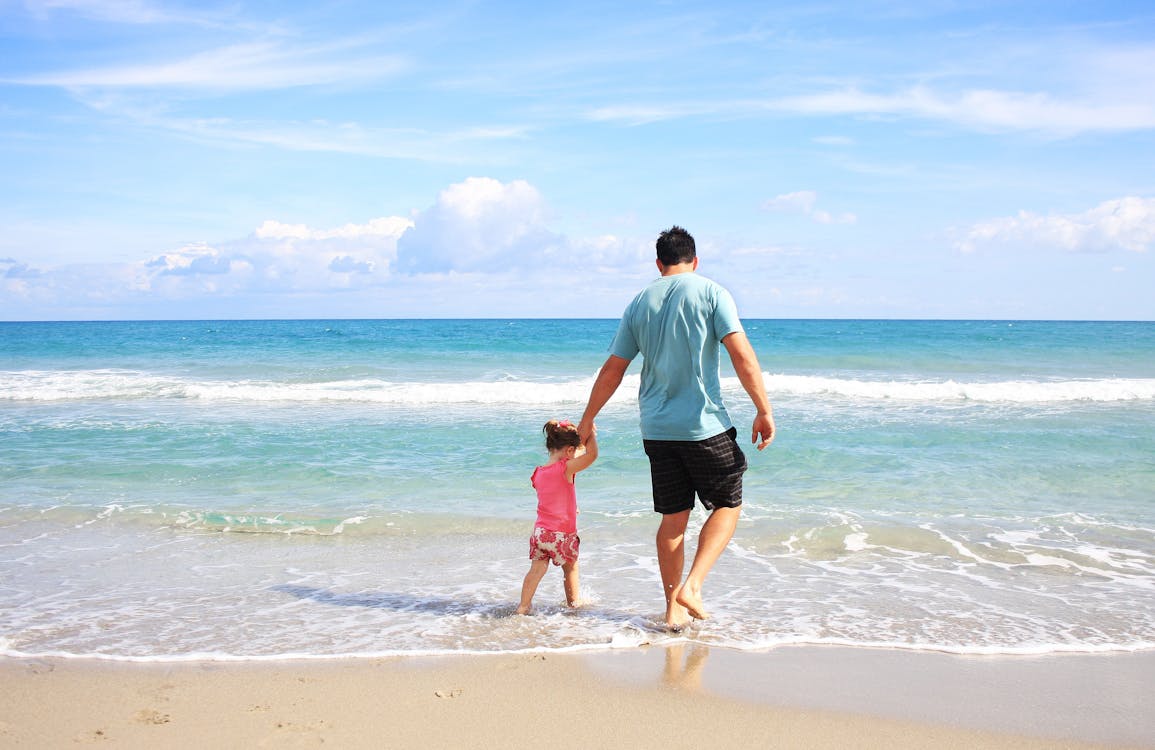 Something Strange Happened…
On the last day of their holiday, Paul and Liah took the long walk back to the car. They ended up passing through a pop-up market down one brightly lit alleyway. There were some interesting things on display at each of the stalls, and Lilah was intrigued by everything. Paul was examining some artworks for sale, and the man selling them was trying to offer him a good price. While trying to tell the man he was just an admirer. Lilah suddenly squealed and tightened her grip on her dad's hand. Paul told her to wait, but Lilah squealed again. This time she yelled that she could see mommy, and she suddenly let go of his hand and ran away.
Shocked by what she said, Paul tried to chase after his daughter. She was very quick, darting between the people in the busy market. Suddenly she stopped in front of a couple who had their back turned, but Paul grabbed her before she could do or say anything to them. Lilah tried to squirm out of his grip, telling him she was sure this lady was her mommy. She apparently looked just like the pictures next to her bed. Paul tried to reassure her that her mommy was in heaven, and that familiar pain welled up in his chest.
The lady Lilah had chased down noticed the commotion behind her and she turned around. Paul felt like the world had frozen. His jaw dropped to the floor, for there stook Sandra! Shaking his head, and rubbing his eyes, he tried to convince himself that this woman must surely be a look-alike or a long-lost twin… his wife was dead. The man standing next to her was holding her hand, and he turned around as well. Reality snapped back as he recognized the man to be his best friend from high school, Jerry. Paul could not understand what was going on.
A Big Scam
Jerry's face turned ghostly white as he realized it was Paul standing in front of him. He grabbed the woman's arm and tried to pull her away. Paul stopped him, he asked what was happening and who the woman was.
Jerry tried to greet him nonchalantly but Paul saw right through it and heard the pit of despair in his voice. Jerry looked down and was suddenly forlorn. He knew he could not pretend any longer. He told Paul that he had mourned Sandra's death for a while with Paul and Lilah. Then one day, he had seen a missing person's report, and sure enough, it was Sandra!
Paul was outraged, Jerry had known she was alive all this time, but he had not said anything, he just left them to their grief and had taken Sandra for himself. Sandra had been listening to the conversation with wide eyes, just like Lilah. Jerry tried to explain that he had loved Sandra before Paul, and he had come along and stole Sandra. She wrenched her arm out of Jerry's hands and told him he had lied to her. He had told her he was her husband. She asked him if he had lied to her about the dreams she had of the baby girl, but looking into Lilah's eyes, she knew the answer already.
In the end, the family of three got back together and reported Jerry to the police where he faced some serious charges.